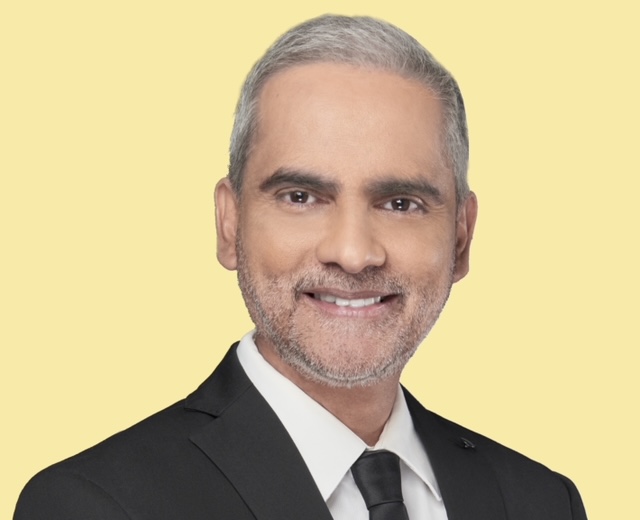 Dr. Sterling Frost ORTT
Lay Assessor
Professor Sterling Frost has three decades of Global Corporate career experience in North America, Latin America and the Caribbean region. He is an International Management Executive who has held senior positions in the financial services sector in a range of areas including Retail and Commercial Banking, Operations Management, Public Affairs and Human Resource Management.
Before joining the First Citizens Group in 2016 as Deputy Chief Executive Officer – Operations and Administration, he served as Director of Human Resources at the Miami based Citibank Latin America Head Office. There, he had oversight of 12,000 employees across 13 countries in the Central American and Caribbean region, serving 1.2 million clients. His past directorships include financial institutions across Trinidad and Tobago, Panama, Nicaragua and Honduras. He currently serves on the Boards of several subsidiaries within the First Citizens Group.
Professor Frost has a Master's degree and a Doctorate in Business Administration from The University of the West Indies (The UWI). In February 2019, he was appointed Professor of Practice: Management Studies at The UWI, St. Augustine, in recognition of his professional competence, distinguished practice, notable teaching and service contributions. He is the recipient of The UWI Inaugural Distinguished Alumni Award conferred in 2011 on high-performing individuals who consistently operate at world-class levels. In 2021 the Institute of Banking of Trinidad and Tobago in its 31-year history of granting Fellowship Awards, honoured Professor Frost as the first person to be conferred a Fellowship Award in the category of: Substantial Contribution towards the Advancement of Knowledge of the Theory of Banking and Finance.
Professor Frost has consistently been committed to the transfer of knowledge and strategies for change that builds efficiencies across several sectors through his post graduate teaching contributions at The UWI since 2004 to present. He is First Examiner and Adjunct Lecturer at The UWI for several courses in both undergraduate and postgraduate programmes. He specializes in the areas of Organizational Behaviour and Development, Human Resource Management, Cross-Cultural Management, Strategic Planning, Strategic Leadership, Strategic Performance Management and Change Management.
He is committed to advancing optimal national development for all sectors through his contribution to various government, academic and civil society organizations as reflected in his Chairmanship of The Lydian Singers, as Chair of the The UWI Faculty of Social Sciences Advisory Board, Chair of The UWI Institute for Gender and Development Studies External Advisory Board, Chair of The UWI Development and Endowment Fund and Chair of the Board of the Foundation for Enhancement and Enrichment of Life (FEEL)and Chair of the First Citizens Foundation. He also serves as Deputy Chair of the Public Service Commission and Director of the St Lucia Electricity Services Limited.